Home

/

News | K-One Fluid Power
News
---
KAWASAKI PRECISION MACHINERY 25TH YEAR IN PLYMOUTH
20th June 2019
This year marks the quarter century milestone of joint growth for Kawasaki Precision Machinery UK. K-One Fluid Power remain proud representatives since we began in 2002.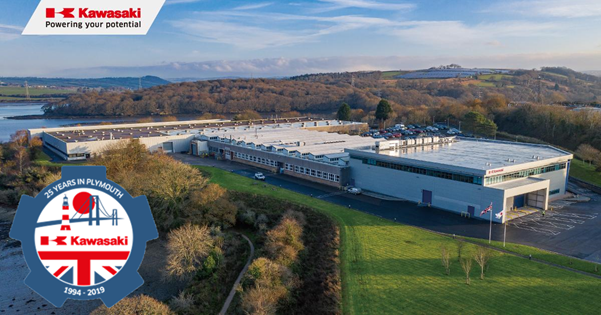 We're delighted to announce Mr Gareth Totman - Senior Application Engineer will be joining us here from Plymouth in October. More Information will be advised shortly for events presenting the current designs and innovations from KPM in Perth, Sydney and Brisbane.
Click below for the latest product overview and construction sector brochures!
---
K-ONE LAUNCHES STAFFA HMB MOTOR INTERACTIVE SPARES SELECTOR
15th August 2017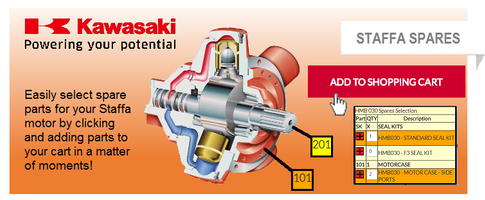 It may be 5, 10 or 20+years before a Staffa Motor requires servicing, but when it does
K-One has the inventory, technical knowledge and customer service to support you.

Identifying, selecting and ordering parts required for Staffa Motor overhaul is now easier through K-One Online.

Open the exploded view spares drawing for the motor to explore, click and add the parts to your cart in a matter of moments!
See here!
---
Kawasaki launches new three-speed motor
10th August 2016 News article from the official Kawasaki Precision Machinery (UK) Ltd website
Kawasaki is launching a new three-speed radial piston motor in September 2016. The Staffa HMF motor will bring flexibility and control to the marine industry, whilst maintaining the quality and reliability expected from the Staffa brand.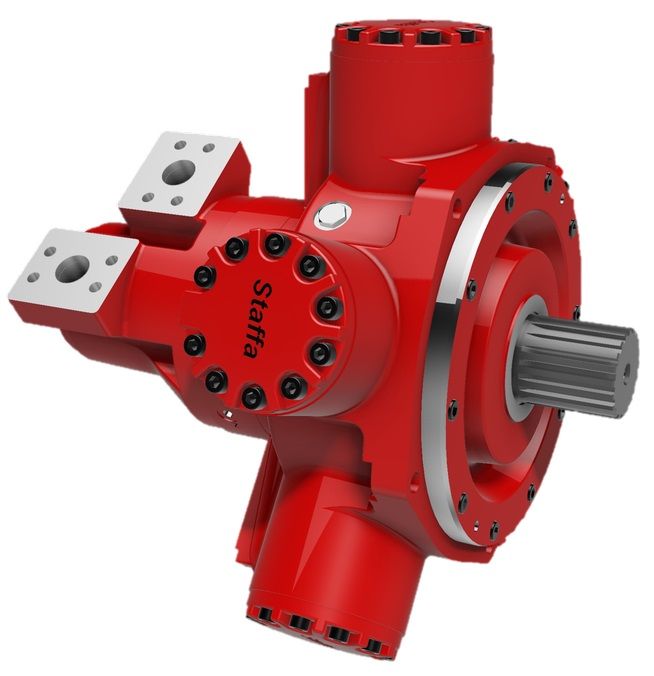 The new motor has been developed by Kawasaki's research and development team at their Plymouth manufacturing site, where the Staffa motor has been produced for over 60 years. This new product can be used in a variety of applications, including deck machinery, offshore winches, and also robust construction machines for drilling and tunneling.
Greater flexibility
The HMF offers greater flexibility than any other radial piston motor on the market. It will be offered in four frame sizes, with displacements ranging from 1,475 cc/rev to 5,326 cc/rev. Customers choose three displacement modes, one of which can be a freewheel.
The ability to choose three displacement modes also means customers can use fewer motors to achieve more displacement options. For example, two HMF motors used to drive the same shaft can provide a maximum of nine displacement modes, whereas a customer with three dual-speed motors would only be able to achieve a maximum of eight.
Quality and reliability
The Staffa brand is synonymous with quality and reliability. Staffa radial piston motors have been known to run for over 70,000 hours in a variety of demanding applications without the need for replacement. The HMF motor is no different and has been developed to ensure it can be relied upon, even in the most arduous conditions.
As with all dual-speed Staffa motors, the HMF offers dynamic displacement change, which allows smoother transitions and less delay when changing displacements while operating. This ensures that performance isn't compromised as a result of any necessary changes in displacement.
Extensive testing
This HMF motor is the result of years of research and development from the Kawasaki engineering team. The team aimed develop something that would fulfil real customer needs in the marine and offshore industries.
Once the HMF motor was developed and manufactured, it underwent 1,000 hours of extensive testing to ensure it would be robust enough to withstand harsh conditions and applications. This was highly important considering the potential applications and the need for this product to match the reliability and quality of all previous Staffa hydraulic motors.
See the full article here
Also see video "Kawasaki 3-speed Motor" from the Kawasaki Precision Machinery (UK) Ltd Youtube Channel below!
---
WHEN ONLY THIS BEST WILL DO

1st July 2016 Coal Seam Gas feature partner in Pump Industry Magazine Winter 2016
K-One Fluid Power supply hydraulic pumps, motors, filters and valves for mobile and industrial applications, and design bespoke hydraulic power units (HPUs) and components. K-One is the official distributor in Australia and New Zealand for Kawasaki, AMCA, TDZ and Argo Hytos and has supplied over 4,000 K3VL axial piston pumps to a Queensland coal seam gas industry manufacturer in the past eight years.
Kawasaki K3VL Piston Pumps, in combination with K3X Piston Motors, have been the preferred option for CSG HPUs and drive heads. As the HPUs are located in rural Australia, where the gas fields are isolated and hard to reach, it is difficult to respond quickly to emergency breakdowns. Regular servicing or repairs are not feasible, so pumps need to deliver consistent high performance without the need for frequent servicing. Kawasaki K3VL pumps are specified with a higher flow rate and lower noise production than many competitor products.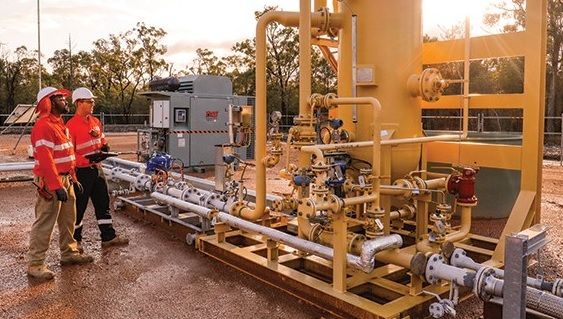 In terms of quality and reliability, the K3VL pump and the K3X motor perform to the most exacting expectations. Operating 24/7 in remote arduous environments for over five years and 40,000 hours, the installations have not missed a beat. K-One is currently planning a proactive campaign to service these pumps with replacement or conditioned parts to ensure they will last another 40,000 hours in continuous service. This reconditioning to "as new" condition will be achieved at a significantly lower cost than replacing the pumps with brand new products.
More recently K-One have designed and introduced a direct mounted proportional control valve, along with an artificial load and bypass manifold. This was done with the cooperation of K-One's proportional valve manufacturer AMCA in the Netherlands, providing a packaged solution to the benefit both the manufacturer and the end user. K-One has improved on the original system design by reducing the number of in-line valves, reducing pressure drop through the pump-mounted proportional flow control valves and saving on overall running costs by as much as 25 per cent. The artificial load and bypass manifolds required also reduce the number of hoses and fittings, reducing leakage points and improving production procedures.
Other industries are not forgotten with the K3VL Pump as K-One provide tailor-made solutions utilising AMCA Proportional Control Valves and Argo Hytos Filters and monitoring equipment. K-One are very excited about the future with new products coming on-line and look forward to working within both proven and the developing Australian industries
See the K-One article here
See the Pump Industry Magazine here
---
Think Bike - New K3VLS Axial Piston Pump
10th October 2015 by KPMUK
The recent release of the Kawasaki Ninja H2R not only introduced the world's most powerful production motorcycle, but also demonstrated what the combined engineering resources of the various Kawasaki divisions could achieve. Drawing on the expertise of the Kawasaki technology centre, the Ninja H2R project was able to utilise technologies developed for aerospace and gas turbine applications to achieve outstanding results. In a similar way the new K3VLS series hydraulic pump from Kawasaki's precision machinery division is also a result of the combined efforts of Kawasaki group engineers.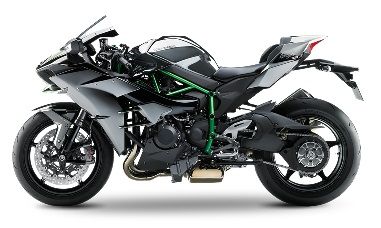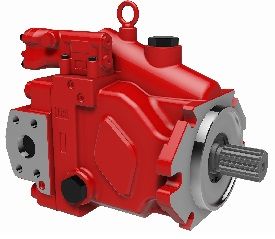 Kawasaki has a long experience of developing hydraulic pumps and systems for very demanding applications, most notably in the field of construction machinery, and has used this experience to develop the K3VLS series variable displacement axial piston pumps to meet the needs of agricultural machinery.

When the K3VLS development project began it was clear that Kawasaki needed to address the requirement for hydraulic systems and components to deliver real improvements in efficiency, and make a significant contribution to overall machine fuel efficiency. This meant that Kawasaki needed to not only provide the most efficient pump possible, but also to make it as light and compact as possible.

The other key consideration in developing the pump was cost. Kawasaki never compromises on quality, so it was important to design a pump that could be manufactured in the most cost effective way.

Kawasaki's innovations in the fields of marine technology, aerospace, gas turbines and hydraulics have resulted in world leading expertise in fluid modelling and computational fluid dynamics, which was invaluable in developing the K3VLS series. Using these methods Kawasaki engineers were able to calculate the optimum geometry for the rotating parts of the pump to achieve best in class efficiency. Most variable displacement axial piston pumps see a dramatic drop in efficiency at lower pressures and displacements below maximum. The K3VLS, by comparison, demonstrates improved efficiency across the full operating range.

The design of the rotating parts of the K3VLS have an added benefit in that the pump requires much reduced input torque to maintain self-lubrication in the unloaded or standby condition. This gives a fuel efficiency benefit for machines with intermittent use of the working hydraulics.

The K3VLS range of pumps will be launched this November at Agritechnica, and will initially be available in frame sizes 65, 85 and 105cc/rev. A further 3 frame sizes, 50, 125 and 150cc/rev will be launched in early 2016.
The maximum operating pressure of the K3VLS series is 280 bar for all sizes, and the peak pressure rating is 350 bar. The pumps have SAE mounting flanges and splined shafts and are available with various through-drive options.

In addition to the standard load sensing and pressure cut-off controls, the K3VLS will be available with electronic displacement control, torque limiting control and variable torque limiting control in which the maximum torque setting can be varied by means of electric or hydraulic signal.

The K3VLS is one of a number of new products being launched by Kawasaki in 2015, all of which can bring significant improvements in efficiency and controllability to agricultural and construction machinery.

At Agritechnica Kawasaki will also be showing the K8V closed circuit hydraulic pump and M7V high speed axial piston motor which together provide hydrostatic transmission solutions. Combining K3VLS with K8V, M7V the new KLSV load sensing valve and ERU electronic joysticks enables Kawasaki to provide complete systems for machines such as telehandlers.
---
New High Speed Axial Piston Motor
1st December 2014 by KPMUK

Kawasaki Precison Machinery have announced the launch of the first of a new range of high speed axial piston motors. The M7V112 has a maximum speed of 5,600 rpm and a continuous pressure rating of 400 bar.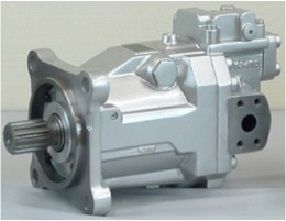 The optimized rotating group of the M7V112 enables high speed operation and excellent starting characteristics whilst also giving smooth performance at low speed. The swash-plate design of the motor results in a very compact installation envelope and a long bearing life.

The M7V is available with two-postion and proportional hydraulic and electro-hydraulic control and is ideally suited to winch drive applications as well as hydrostatic transmissions.
---
Controlability of the APV 16 valve
7th July 2014 by AMCA Hydraulic Controls
This test set-up shows the wide range of controlability of the APV 16 valve. The low end flow meter can measure to around 1.5 lit/min so that is where we start, at a pump pressure of 30 Bar. Then we raise the pressure to the set pressure cut-off at just over 300 Bar. The result is a stable flow independent of the pressure. Next we set the pressure at 50 bar and raise the flow smoothly to 100 lit/min, the full flow for this particular spool and spring combination. The pressure rises with the flow to compensate for the pressure loss due to the oil flow through the valve. Next we take the flow back to the minimum, again giving a stable flow.