Product Range
Our aim is to improve the market image of our clientele and reduce their costs, while maximising our multinational suppliers opportunity to provide the best in product, design and service.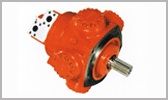 The Staffa high-torque, low-speed radial piston motor has maintained market leadership for over 50 years. Kawasaki Staffa motors are available in fixed and variable displacements. A complete range of displacement, speed power and pressure ratings are available.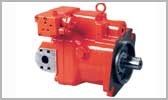 Since 1968 Kawasaki has been at the leading edge in the development of high-performance axial piston pumps. The Kawasaki range includes designs for mobile and industrial sectors over a wide range of operating pressures. There are a number of horsepower, pressure and displacement control available.

Kawasaki manufacture a range of axial piston motors. All offer compact designs with good self-priming characteristics and high starting torques. Fixed and variable displacements are available, as are designs for specific applications.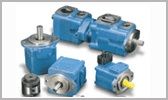 The TDZ vane pumps, cartridge kits and spares are interchangeable with OEM Eaton Vickers or Parker Denison and guarantee the same or even better performance and service life.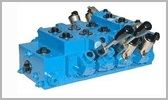 K-One Fluid Power is the Australian Distributor for AMCA Hydraulic Fluid Power BV. AMCA specialises in the design and manufacture of hydraulic proportional directional control valves, AMCA products have been performing in mobile, industrial, marine, off-shore and military applications for almost half a century.
MOBILE VALVES AND CONTROLS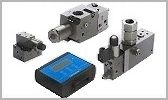 Hydraulic valve and controls solutions from WESSEL-HYDRAULIK are delivered through a broad range of standard products or by tailor-made components to meet the special conditions of mobile machine functions. With expertise and quality production spanning over 60 years the products are used worldwide in mobile and industrial applications.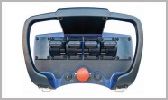 The team at K-One have been complementing our APV proportional control valve range with Scanreco kits for the past 5 years. We have standard kits available in stock for fast application and delivery. Custom kits can be conceived within days and delivered in a matter of weeks.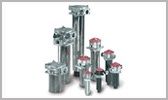 ARGO-HYTOS manufacture sophisticated filter solutions, mainly applied in hydraulic and lubrication systems as well as in transmissions. The range of standard solutions and customised developments that have been implemented extend from stationary industrial plants to mobile applications.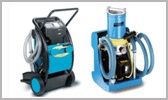 As well as reducing maintenance and servicing costs, efficient fluid management is also a key factor in boosting the reliability, productivity and cost-effectiveness of the operation. ARGO-HYTOS supplies application-oriented products for manual and automatic cleaning of hydraulic fluids.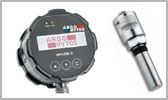 Sensor and measurement technology from ARGO-HYTOS provide reliable assessment of the condition of hydraulic and lubricating fluids. The fluid monitoring tools and systems enable online monitoring during continuous operation as well as sample analysis.