Home

/

Scan Reco | K One Fluid Power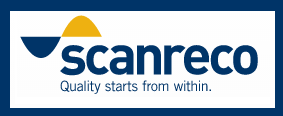 Scanreco is the leading OEM supplier of professional radio remote control systems to international crane and machinery manufacturers.
"Scanreco remotes gets the job done - even in the toughest conditions".
HANDY 10 TRANSMITTER
PROPORTIONAL CONTROL AT THE PUSH OF A BUTTON

Scanreco Handy is a robust handheld transmitter with innovative proportional pushbuttons. The speed of the controlled motion corresponds directly with the displacement of the button. The infinitely variable speed control enables a higher degree of precision and performance compared to traditional one or two-step buttons. The large pushbuttons are designed to be easily operated even when wearing working gloves. Four proportional functions in dual directions can be controlled simultaneously. A second operational mode allows for further proportional and digital functions to be controlled. Areas for function labeling with text, numbers or symbols are located on top as well as next to each button.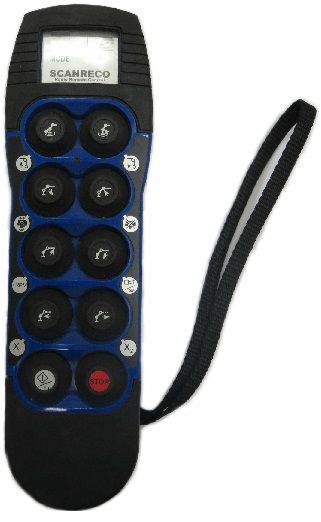 ---
POCKET TRANSMITTER

CONVENIENT DESIGN AND FUNCTIONALITY

The Scanreco Pocket has an ergonomic design that fits perfect in the palm of your hand and all buttons are easily operated without shifting your grip. The transmitter is available with 3, 4, 6 or 8 one-step pushbuttons. Customization of the transmitter front is possible with unique decals as well as selection between blank buttons or buttons with standardized prints.
The Pocket offers a high degree of adaptability and features. The buttons can be configured to be momentary, latching or interlocking. Each button can be assigned to any receiver output and can also be assigned to several outputs at once. A shift feature duplicates the functionality of each button. The five LEDs which are used for feedback from the receiver are programmable.
---
MINI TRANSMITTER
COMPACT BUT PACKED WITH FUNCTIONALITY
The Mini is a compact and versatile transmitter that can easily be customized to suit your requirements. With its modular design, the Mini can accommodate 1-6 linear levers or 1-3 joysticks as well as several pushbuttons and switches. Despite the compact format, all controls are sized and positioned to support daily usage for many hours without causing operator fatigue.
The transmitter has a bundle of both standard and optional settings and features to improve the operator experience. The maximum speed of proportional movements can be adjusted using a "turtle/rabbit" toggle switch in five steps. A high performance color display, a monochrome display or LEDs enable operator feedback from the controlled machine.
G4 MINI LINEAR 4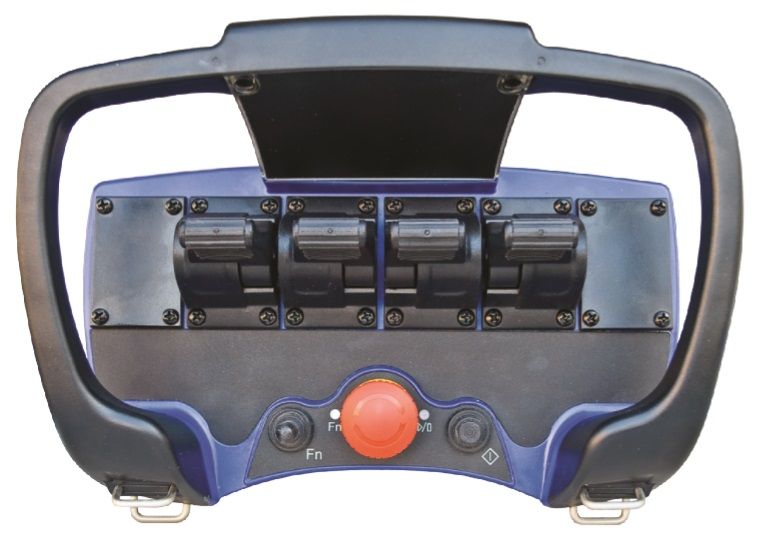 MINI CUSTOM 5/1 KIT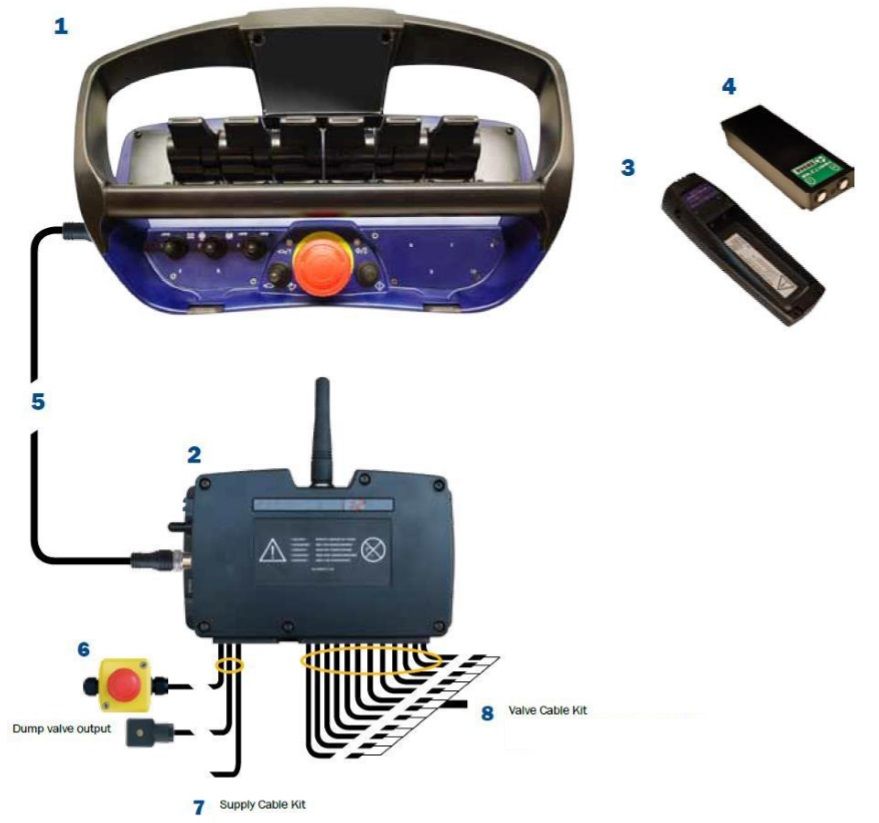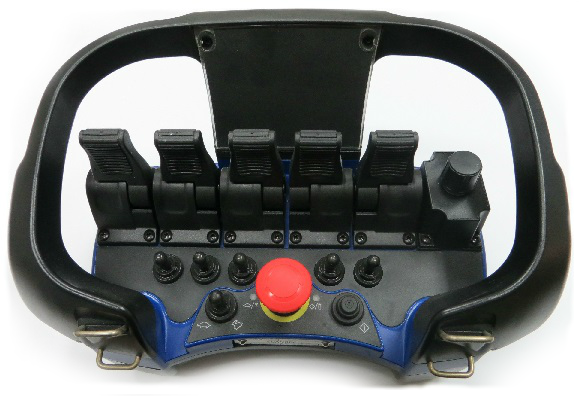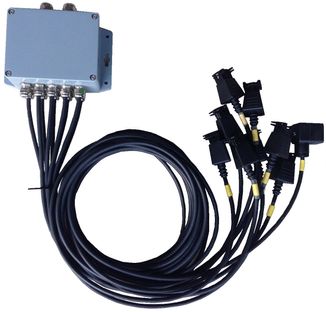 CONTACT US DIRECTLY FOR SPECIFICATIONS